your home in the Himalayas
Mer homestay is in the heart of the breathtaking Himalayas, in village Peora, around 80 kms (three-hour drive) from Kathgodam railway station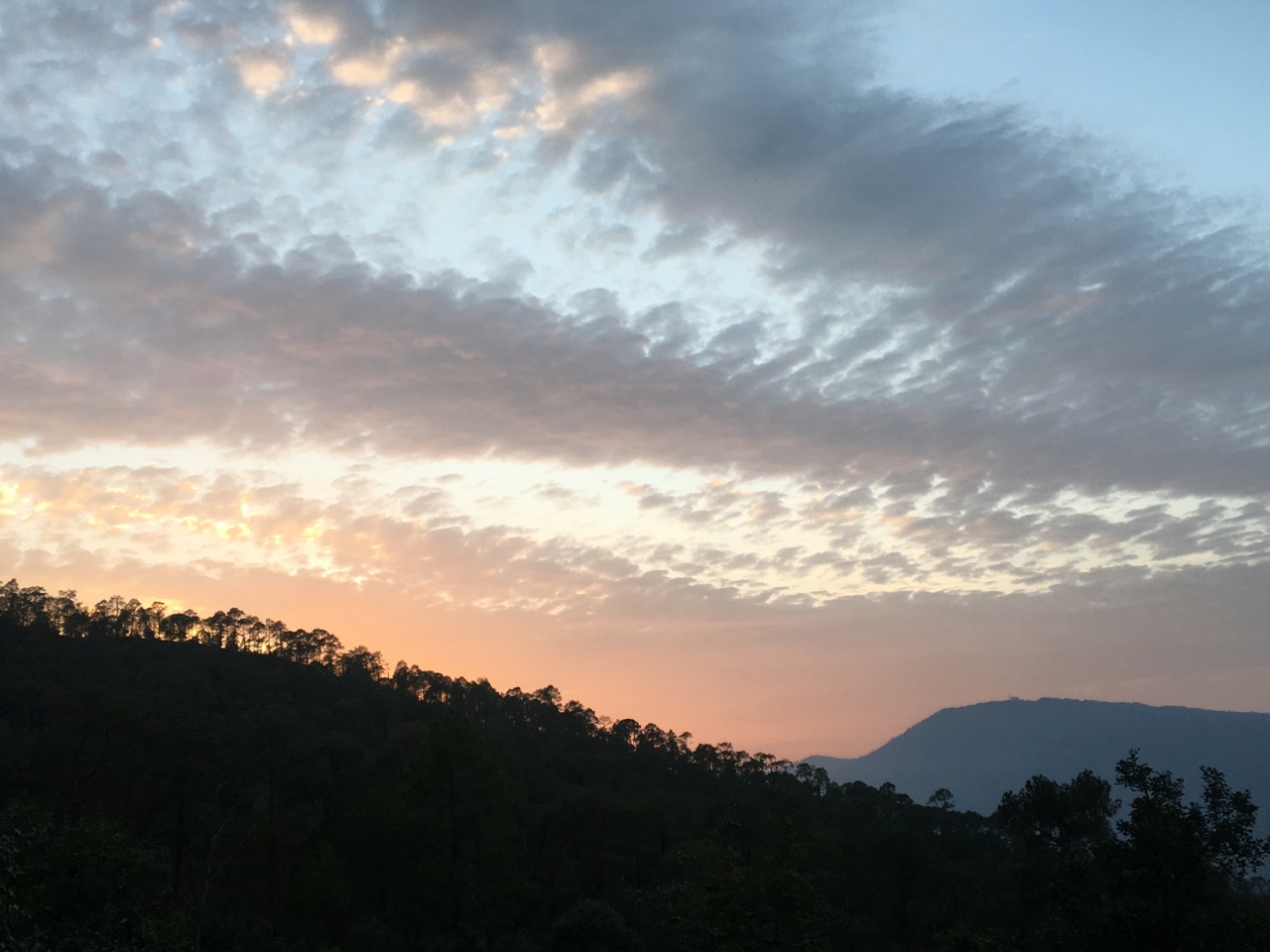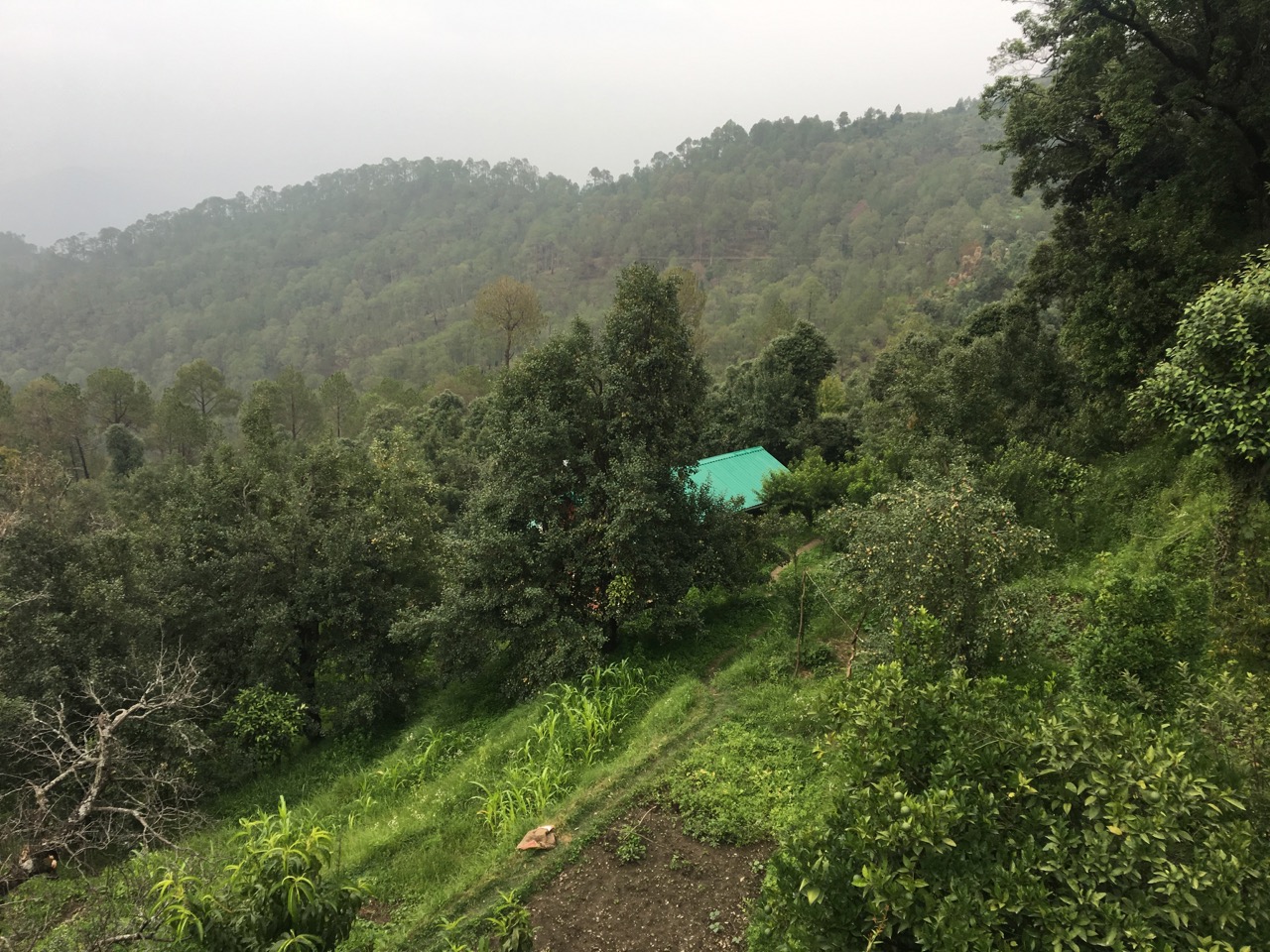 Set amidst 7.5 acres of lush green orchards, you can make Mer homestay a base to go trekking in the Himalayas, a hike in the nearby Mukteshwar forest, plan a day trip to the famous Jageshwar temple, or simply stay put, relax and rejuvenate in the picturesque settings.​
Enjoy the authentic experience of life in a Himalayan village.
And if you are up for it help out in the farm - pluck fruits, dig out vegetables, or milk a cow!

In the evening, enjoy your organic, home-cooked meal served by the very warm Mer family.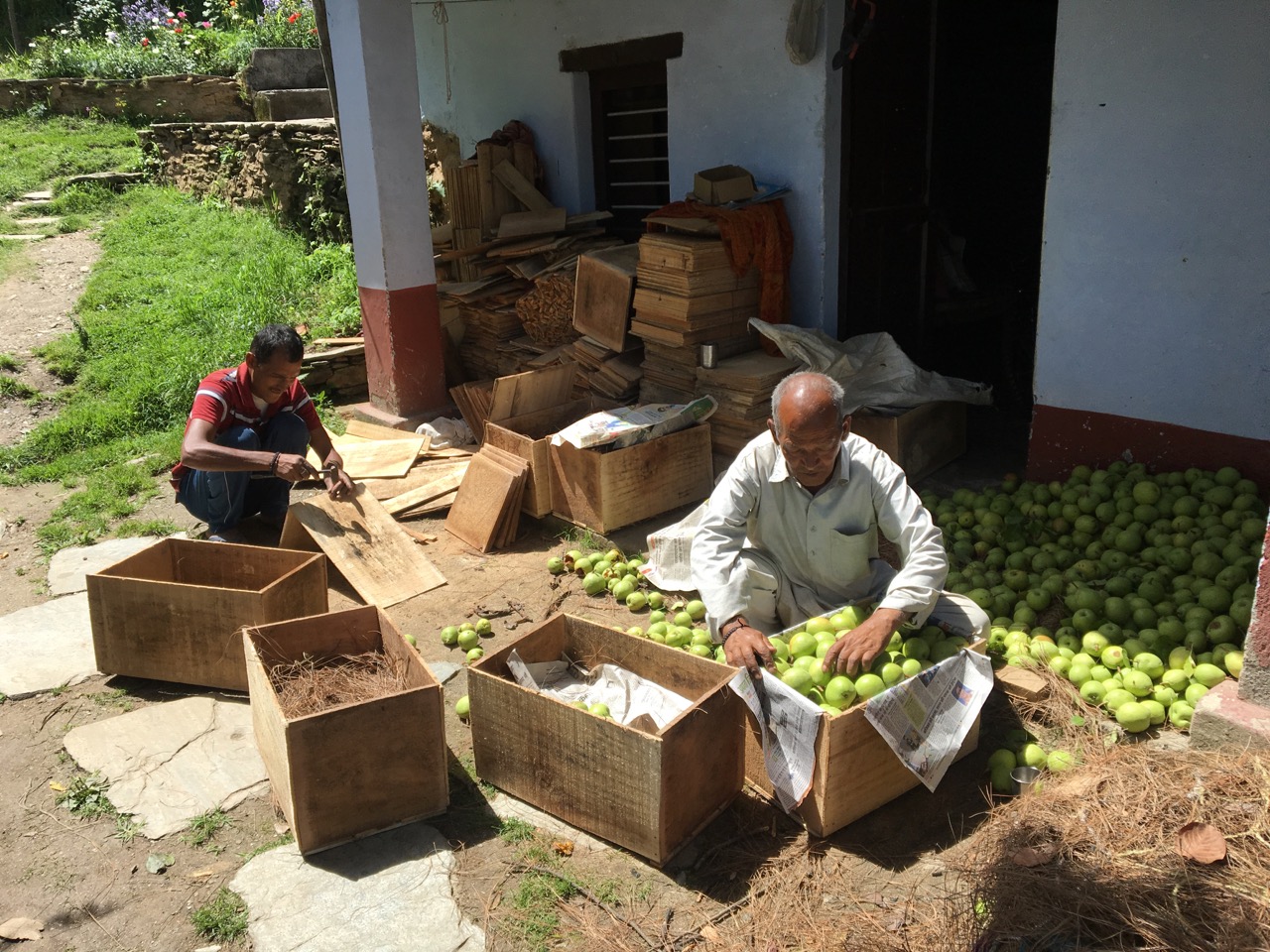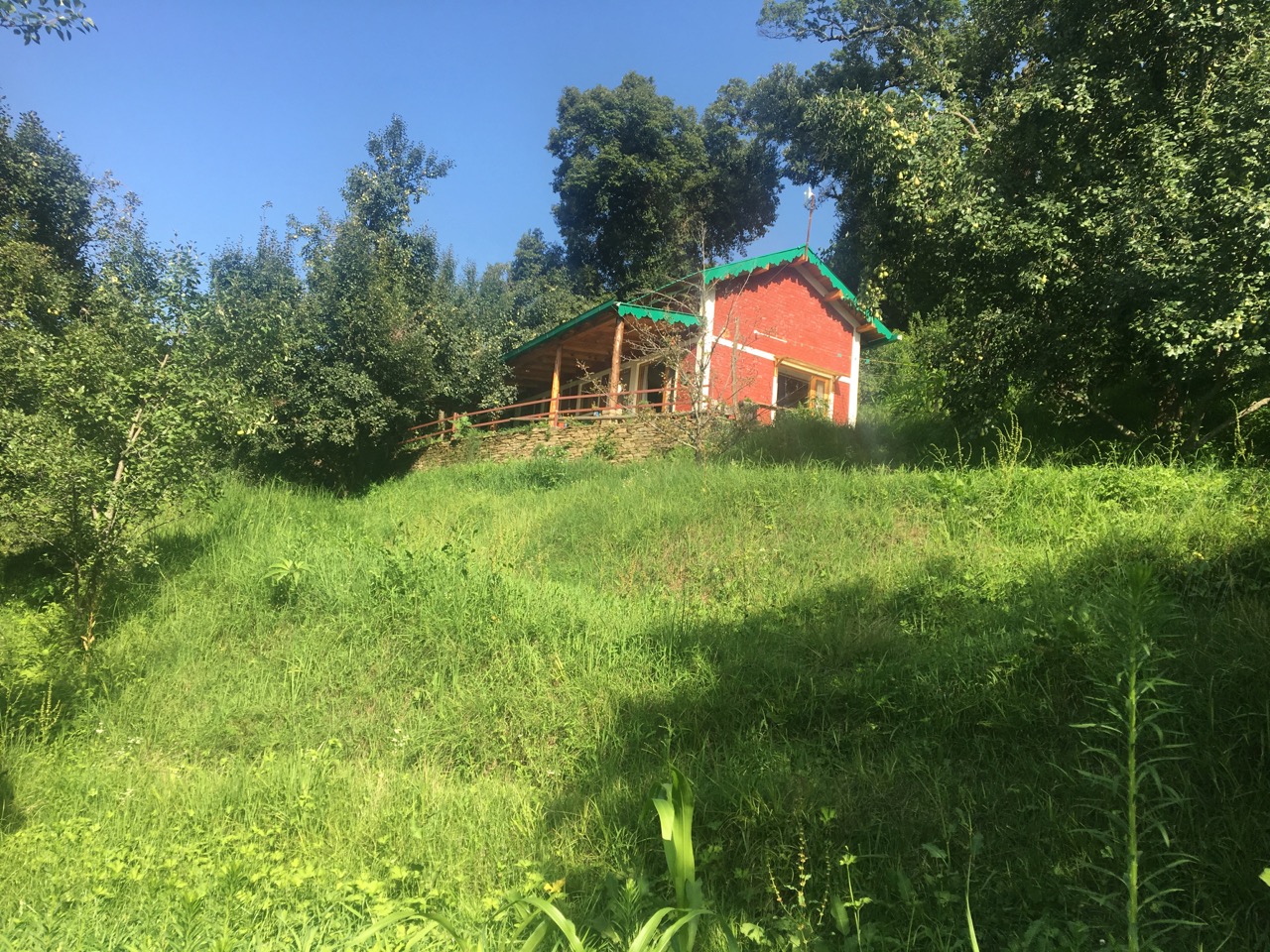 Absolute delight for youth and children
Fantastic opportunity to get awestruck by the beauty of the Himalayan peaks, explore the nearby forest, go bird watching and enjoy the amazing starlit night sky (bring a telescope).

Adventure sports, like zip wire, rappelling and more are available in nearby Mukteshwar, which is a day-trip from Mer homestay.
Mer cottage offers two rooms
In both the rooms, downstairs there is a double-bed, a small living area, kitchen and toilet-bath. In the loft upstairs, two mattresses can be spread out to sleep two people.

You can cook your own meals, or ask Mer family to cook for you. There is also Puran's Dhaba (basic restaurant) close-by.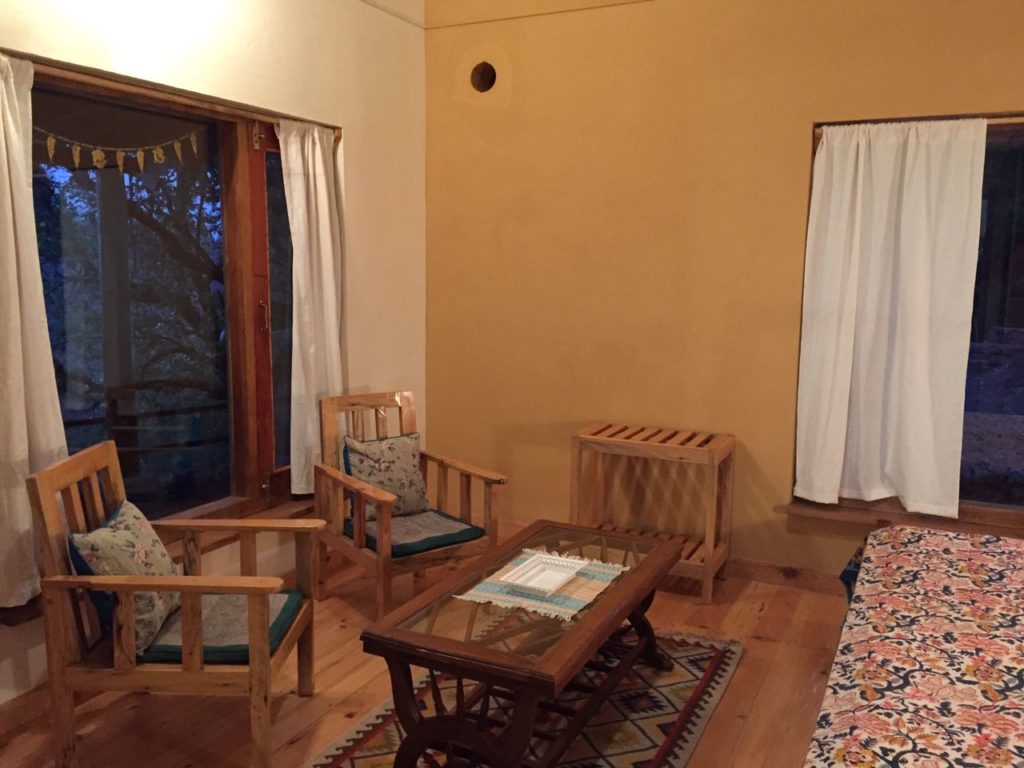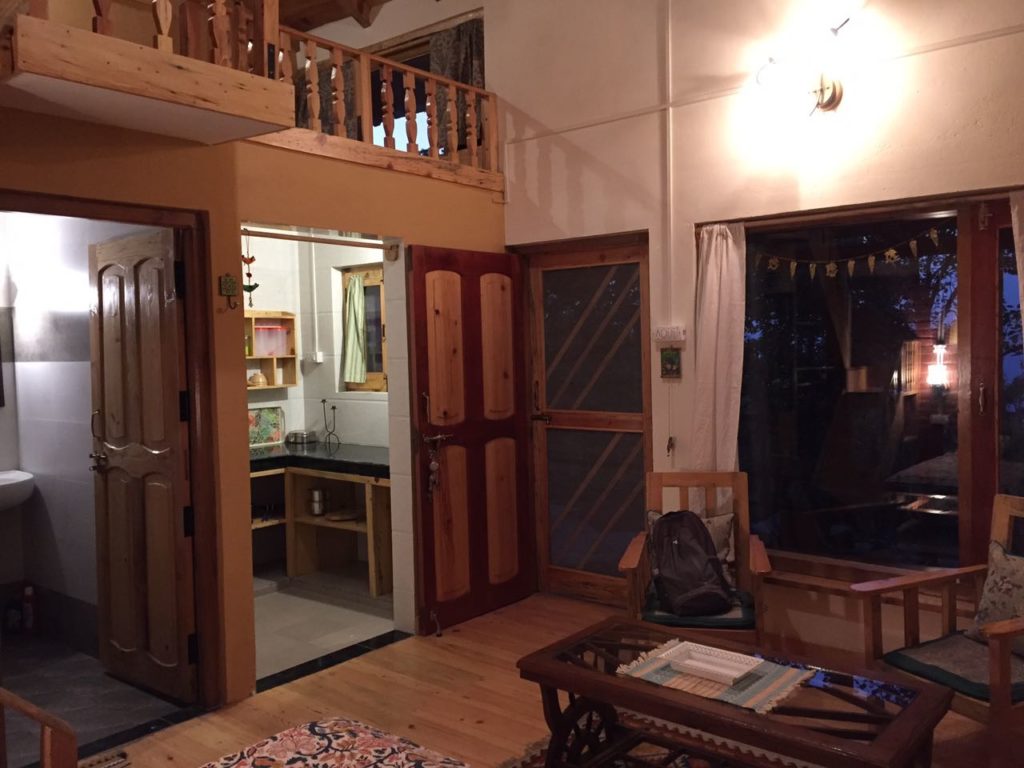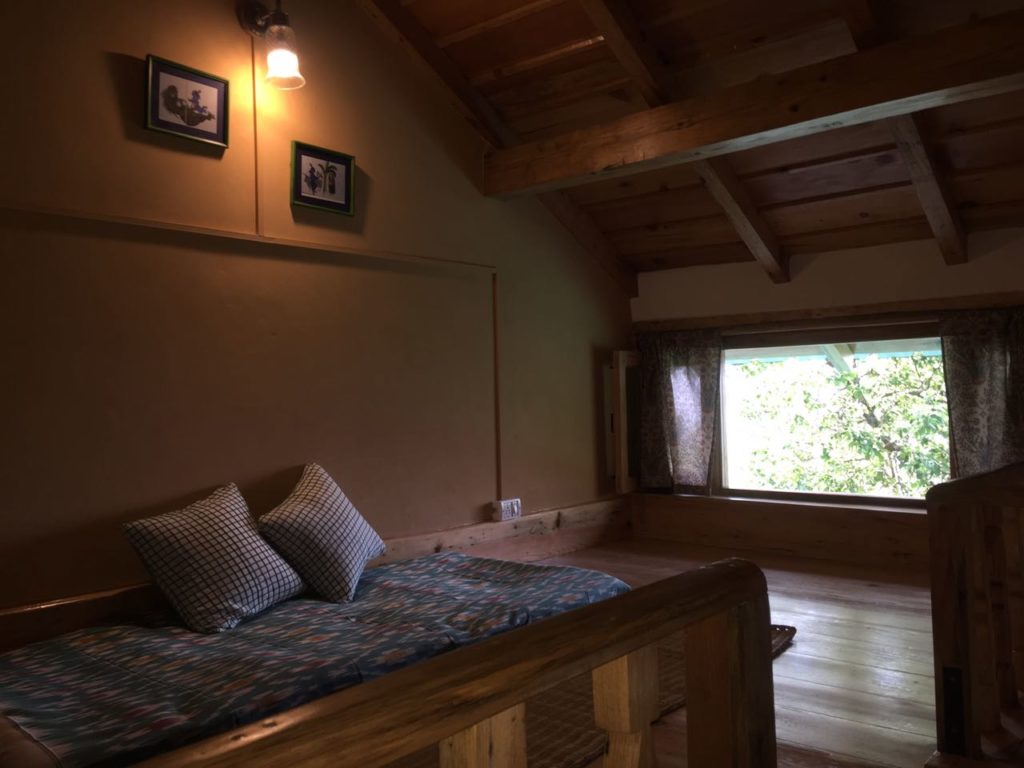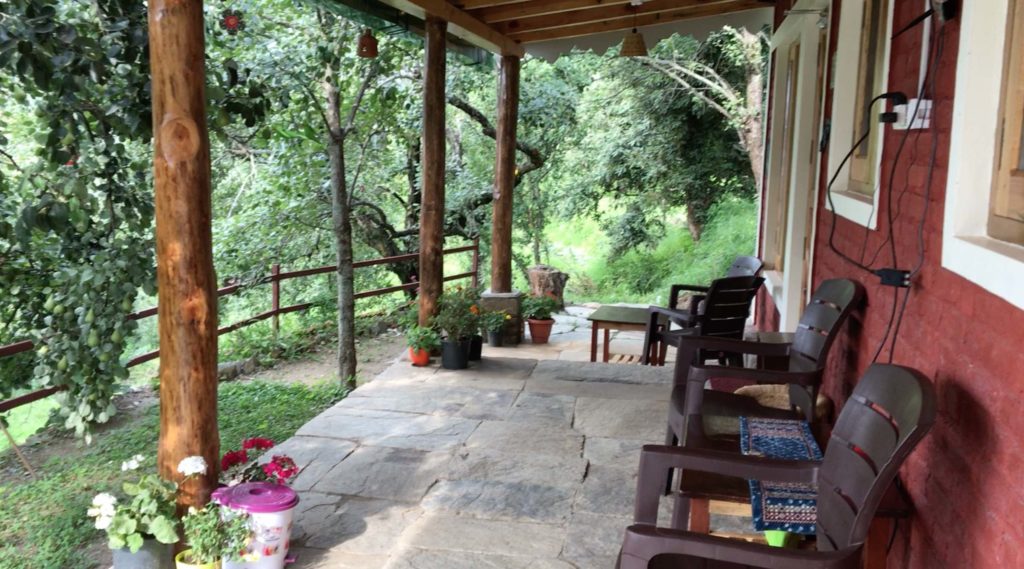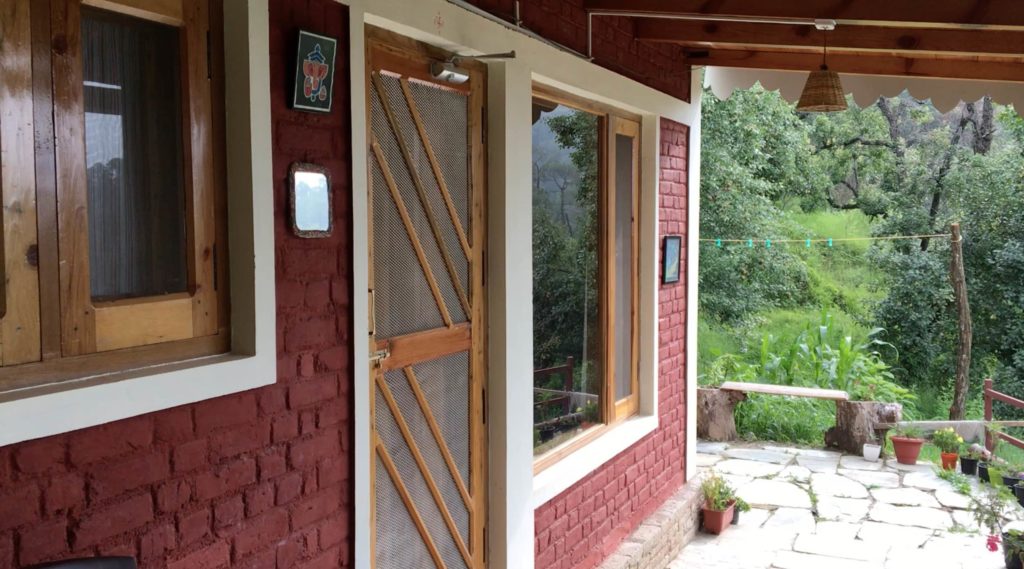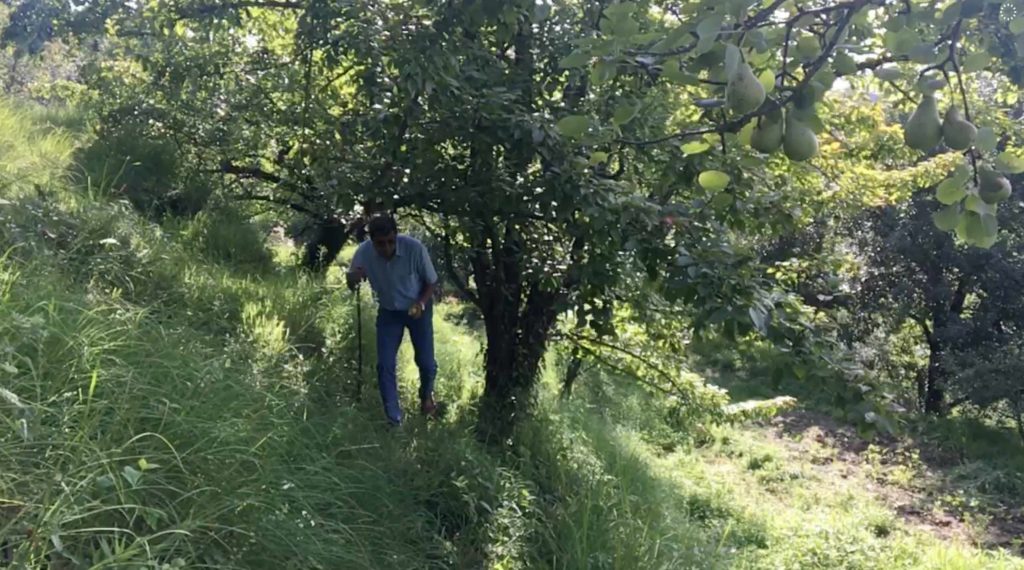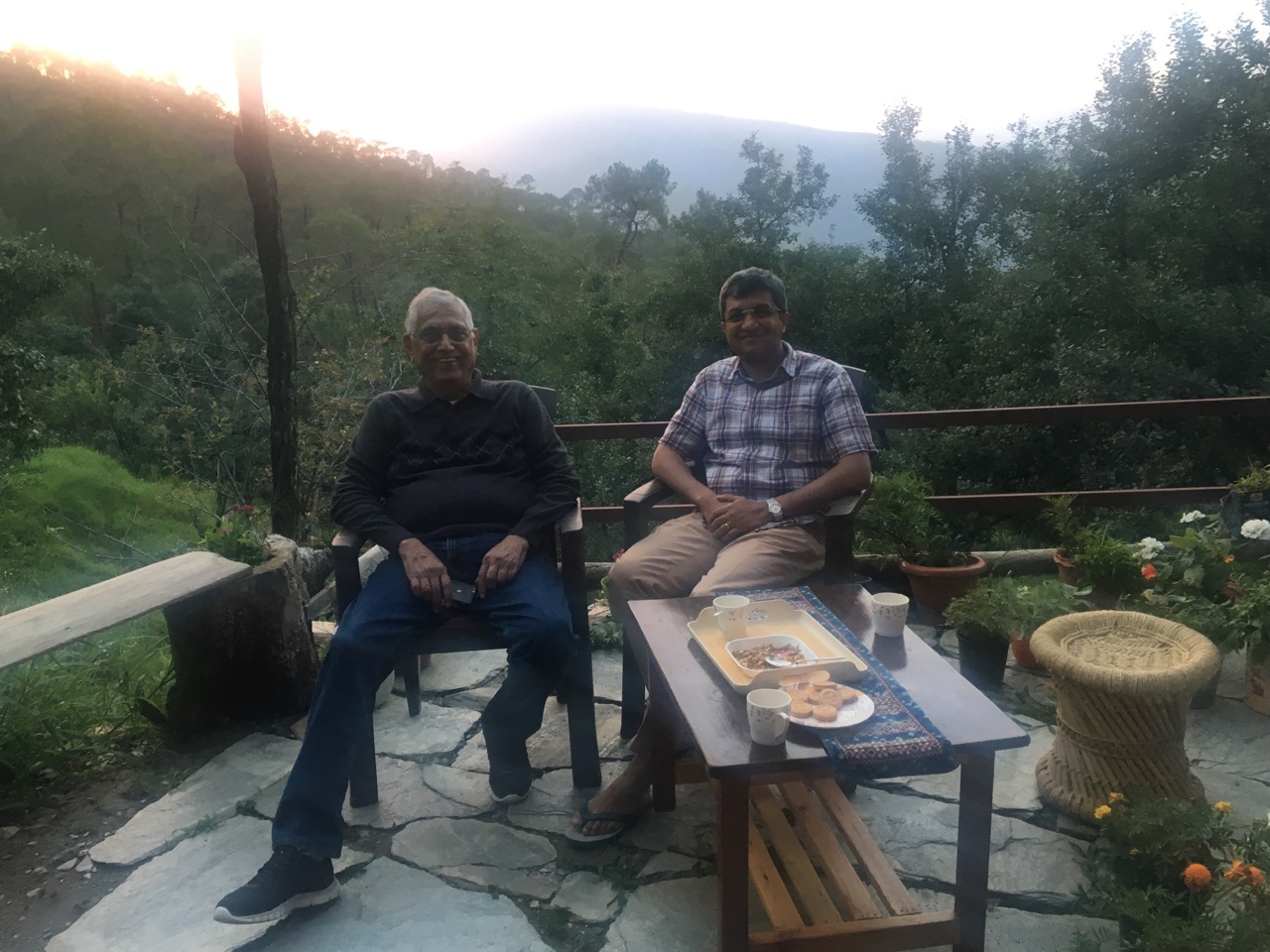 Rs 3,000 per room (sleeps four)

You can cook your own meals or you can ask Mer family to cook delicious, farm-fresh, organic meals

Lunch/Dinner: Rs 150 per person

Breakfast: Rs 75 per person

Pick-up from and drop to Kathgodam railway station (Rs 1,500 for Maruti 800; quotation can be provided for larger vehicles)

Day trips, trekking, hiking, picnics etc can be arranged. Ask for a quote.

Attractive discount for long-stay guests.
Mer homestay was covered in India Untravelled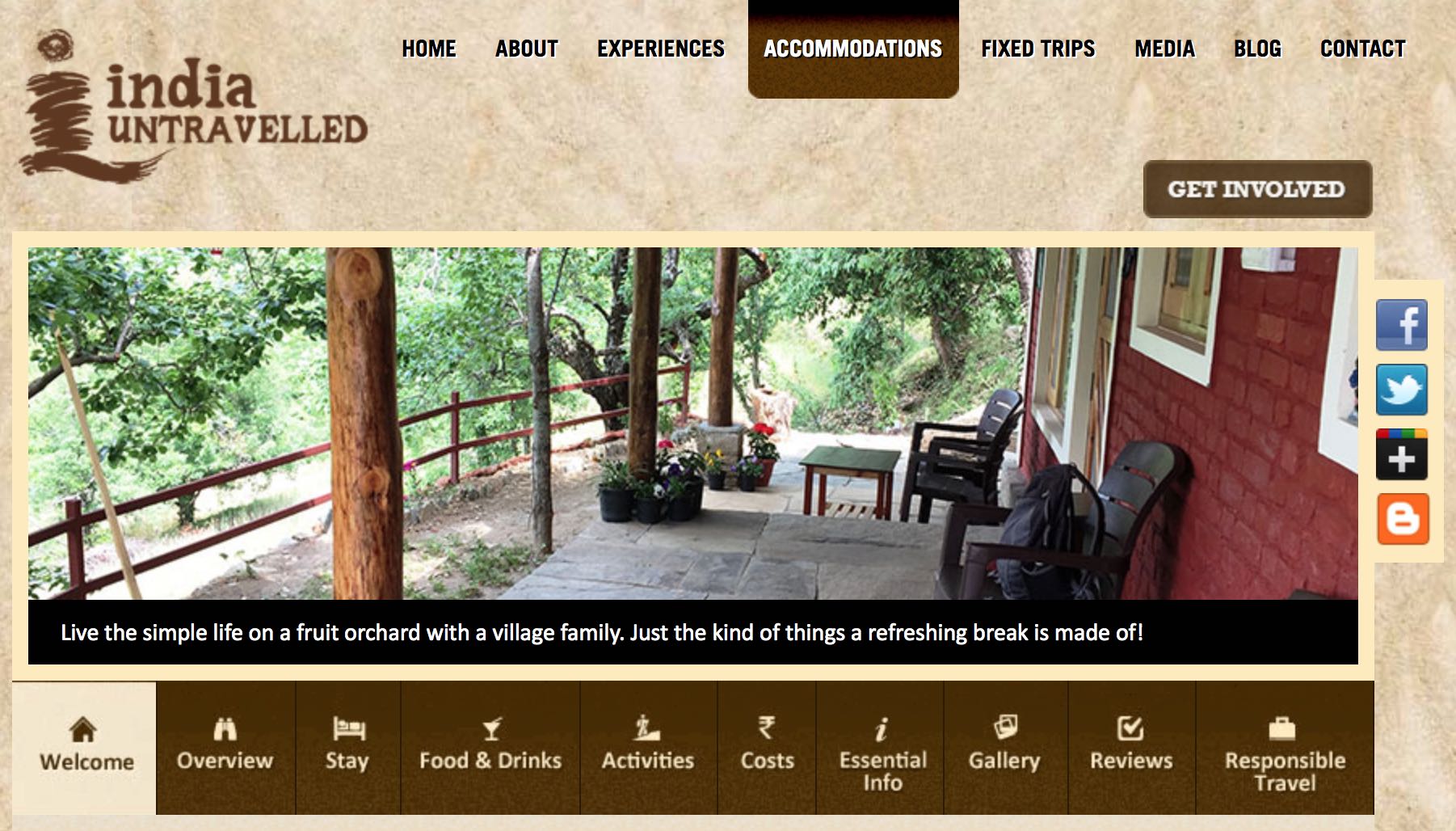 Few Comments from Our Guest Book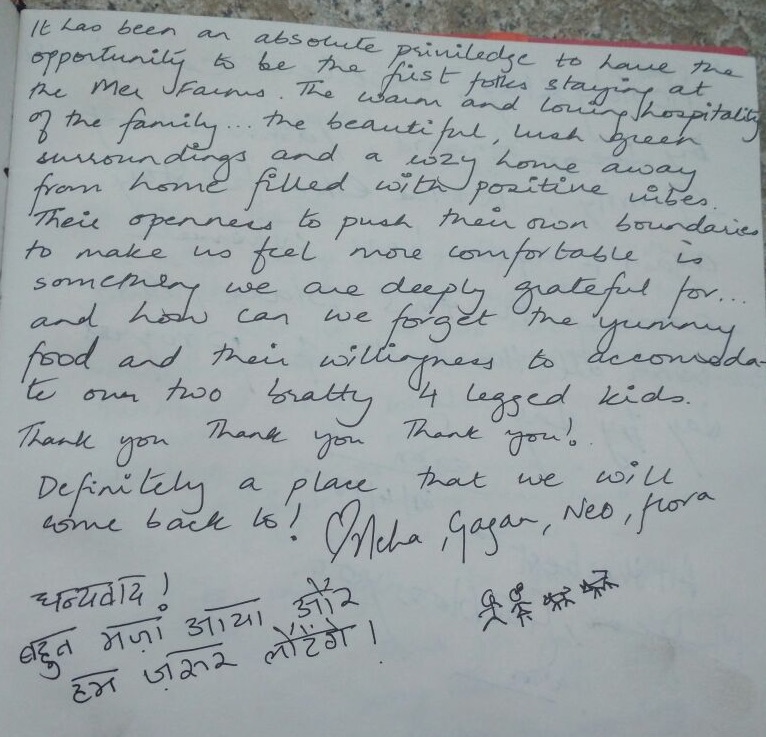 Neha, Gagan, Neo, Fiora
"The warm and loving hospitality of the family... the beautiful lush green surroundings and a cozy home away from home filled with positive vibes... and how can we forget the yummy food and their willingness to accommodate our two bratty 4-legged kids. Thank you. Thank You! Definitely a place we will come back to."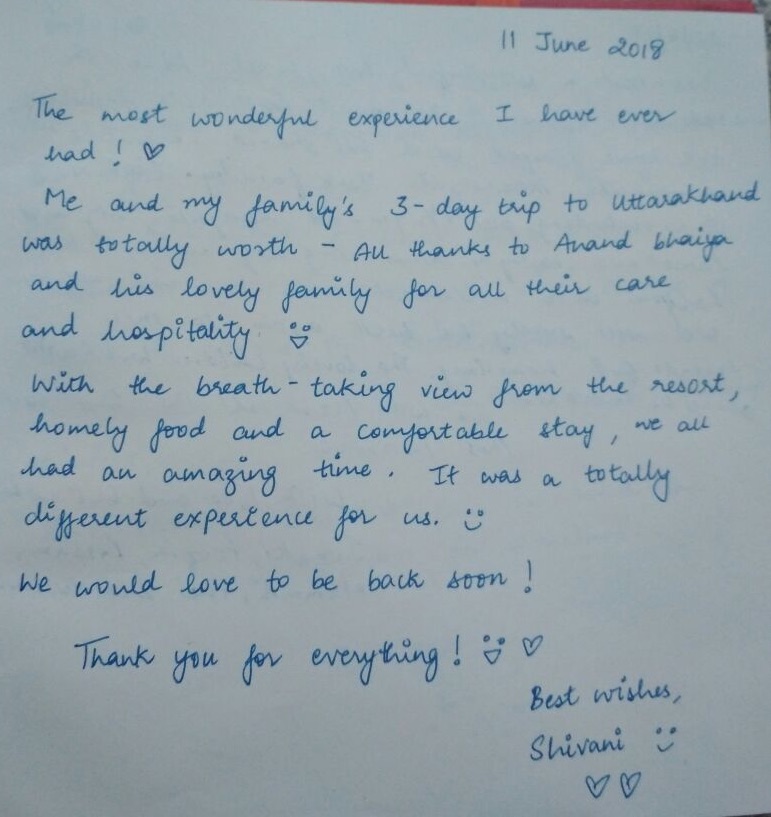 Shivani
"The most wonderful experience I have ever had. Me and my family's 3-day trip to Uttarakhand was totally worth it - all thanks to Anand bhaiya and his loving family for all their care and hospitality. With the breathtaking view, homely food and a comfortable stay, we all had an amazing time. We would love to be back soon."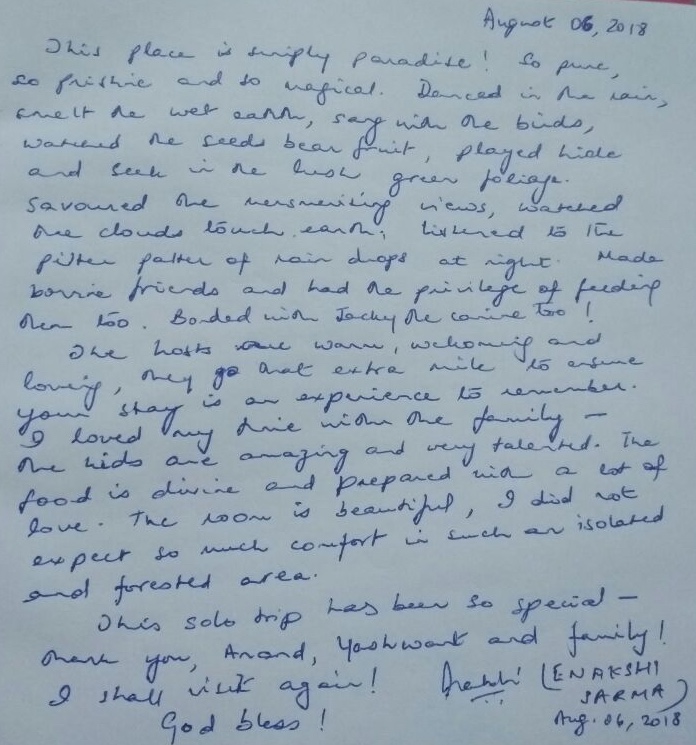 Enakshi
"This place is simply paradise. So pure, so pristine and so magical. I danced in the rain, sang with the birds, watched the clouds touch the earth... The hosts were warm, welcoming and loving. They go the extra mile to ensure your stay is an experience to remember. The food is divine and prepared with a lot of love. The room is beautiful. I did not expect so much comfort."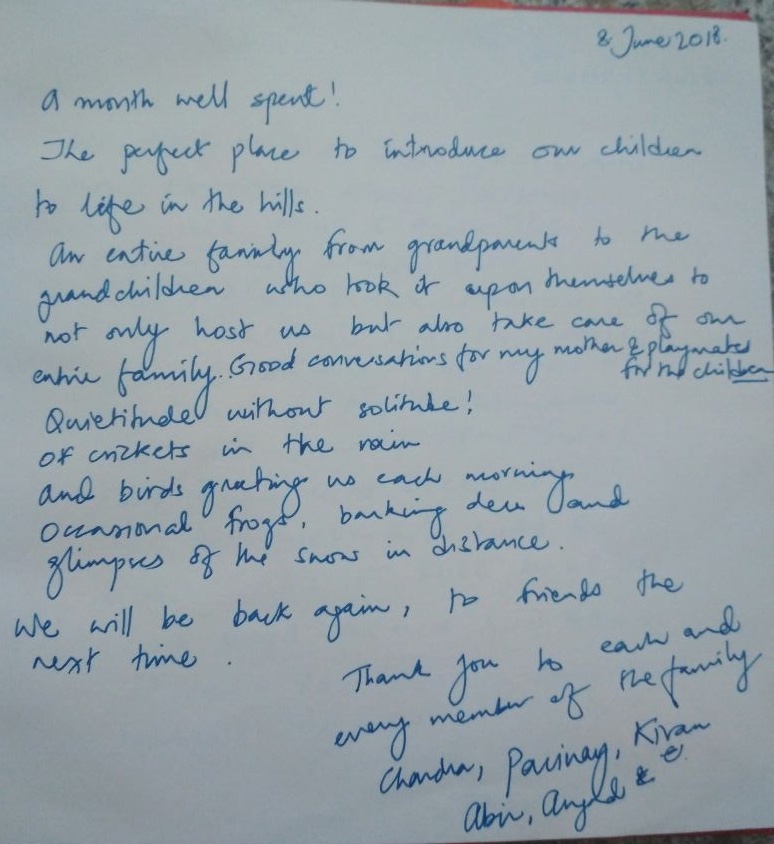 Chandra, Parinay, Kiran, Abin & Angad
"A month well spent! The perfect place to introduce our children to the life in the hills. Quietitude without solitude! Of crickets in the rain and birds greeting us each morning. Occasional frogs and glimpses of snow in the distance. We will be back again, to friends, next time. Thank you to each and every member of the family."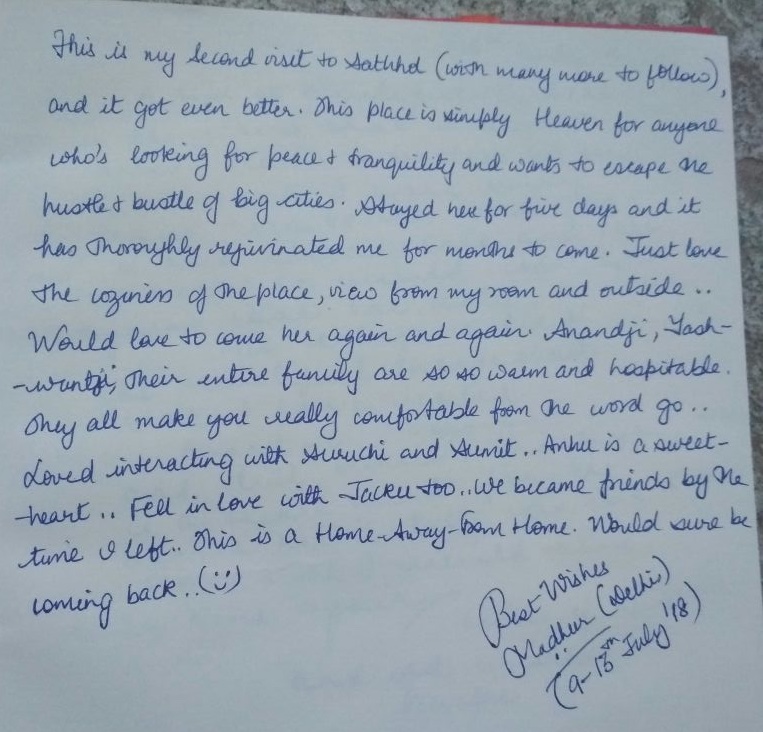 Madhur
"This place is simply heaven for anyone who's looking for peace and tranquility and wants to escape the hustle bustle of big cities. Stayed here for five days and it has thoroughly rejuvenated me for months to come. Loved interacting with (the kids) Suruchi and Sumit... Ankit is a sweet-heart. This is a home away from home. Would surely be coming back."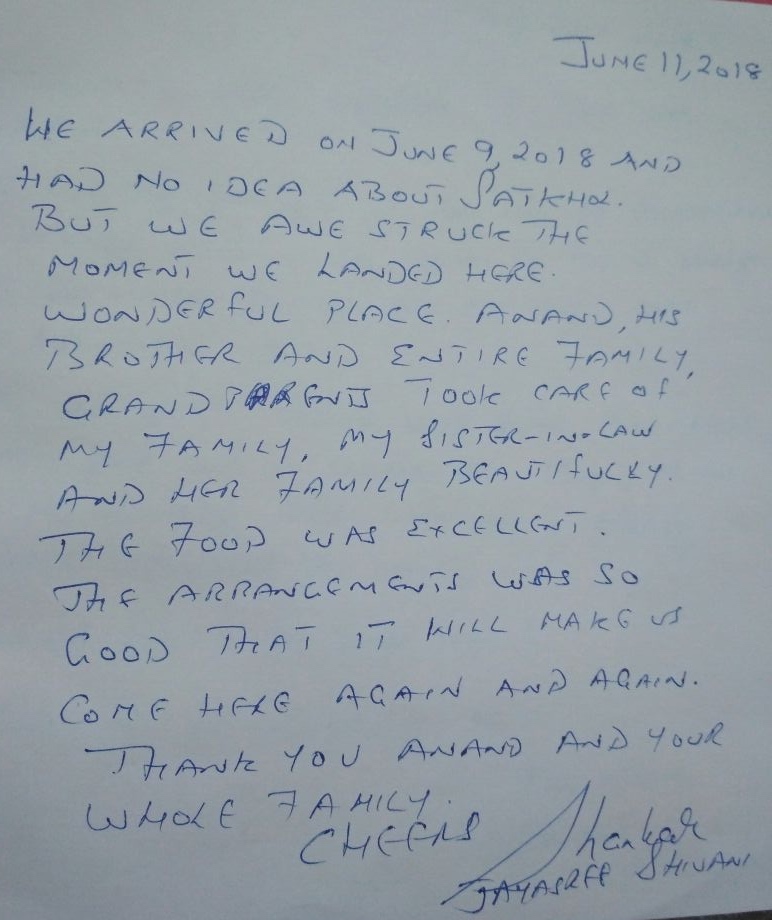 Shankar, Jayashree & Shivani
"We had no idea about Satkhol but we were awestruck the moment we landed here. Wonderful place. Anand, his brother and entire family took care of my family beautifully. Food was excellent. The arrangements were so good that it will make us come here again and again. Thank you Anand and your whole family."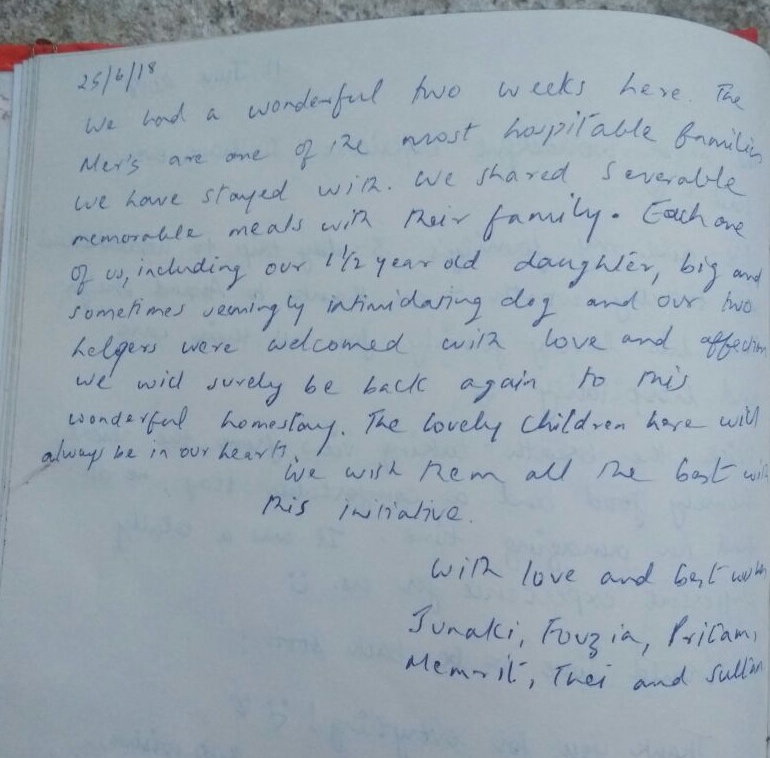 Junaki, Fouzia, Pritam
"We had a wonderful two weeks here. The Mers are one of the most hospitable families we have stayed with. We shared several memorable meals with them. Each one of us including our 1.5 year old daughter" , big dog and our two helpers were welcomed with love and affection. We will surely back again to this wonderful homestay. The lovely children here will always be in our hearts."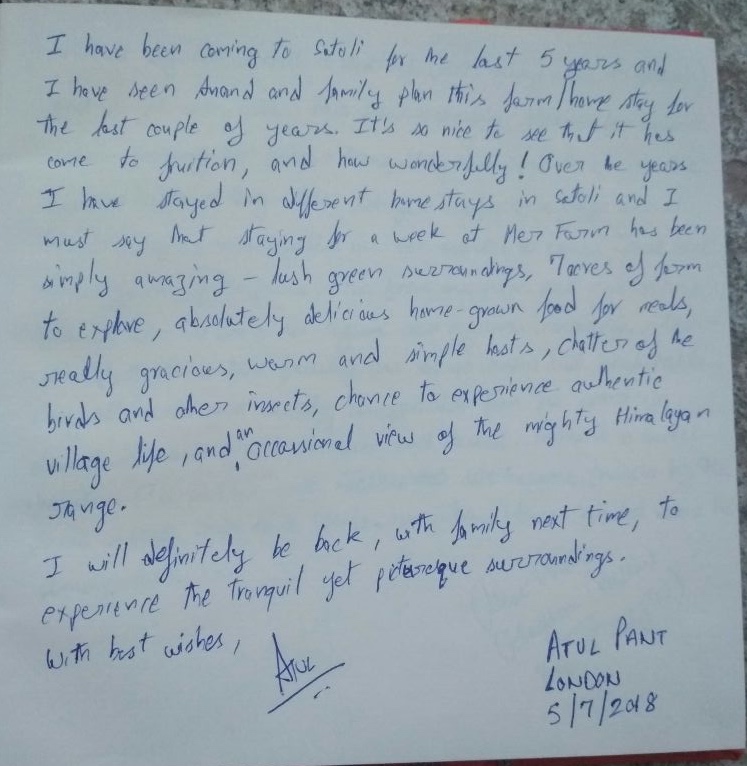 Atul
"Over the years I have stayed at different home stays in Satoli and I must say that staying at the Mer homestay for a week has been simply amazing. Lush green surroundings, acres of farm to explore, absolutely delicious home-grown food, really gracious and warm hosts, chance to experience village life, and an occasional glimpse of the mighty Himalayas."
Mer homestay is in village Peora, which is near Satkhol Ashram (also a reference for Google map), near Seetla, around 80 kms from Kathgodam railway station.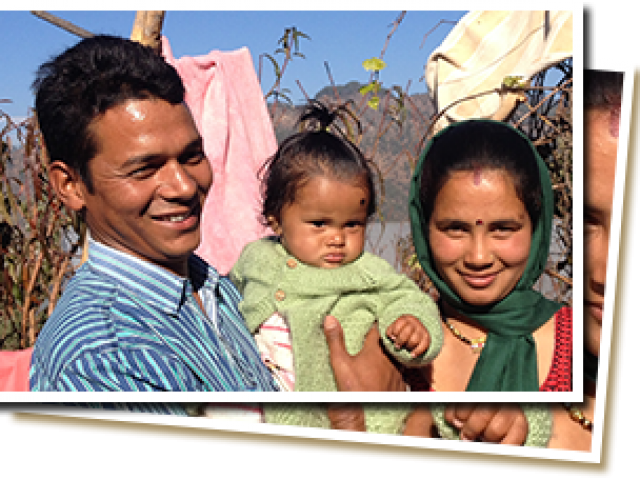 For direct bookings or more information please contact Anand Mer at +91 95361 21770